Alete is an old baby food brand from Germany that sought to relaunch in 2015 with a new look, new website, and a push in print media and digital.
My first project after I joined Edelman, this one had it all. I helped create print ads in dozens of magazines, a photoshoot, social media content, the mobile version of the website, and even a complex modular expo stand. It taught me the intricacies of pre-printing, design for mobile, and even how to create and produce a 9 meter expo stand.
print
pre-printing
webdesign
expo stand
print ad for Alete for Moms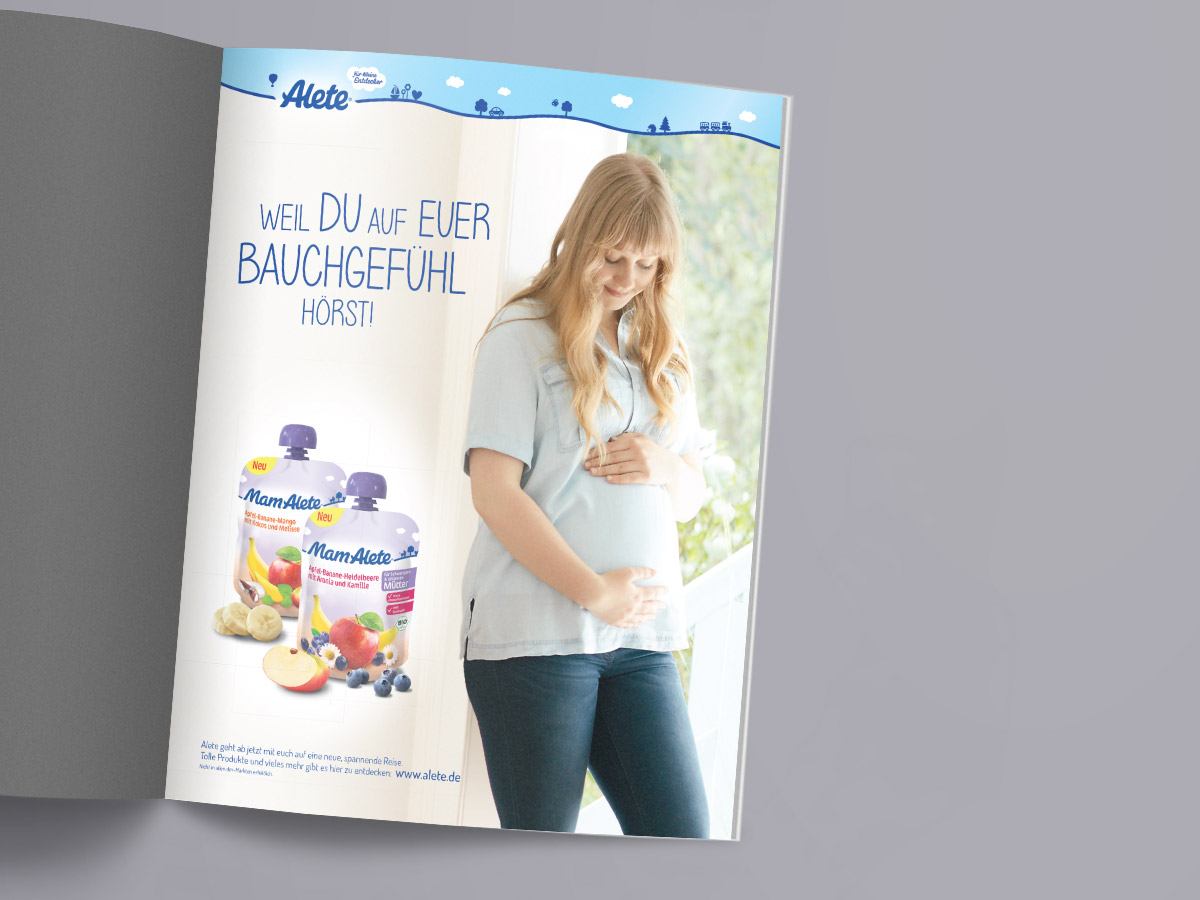 half-page print ad for baby food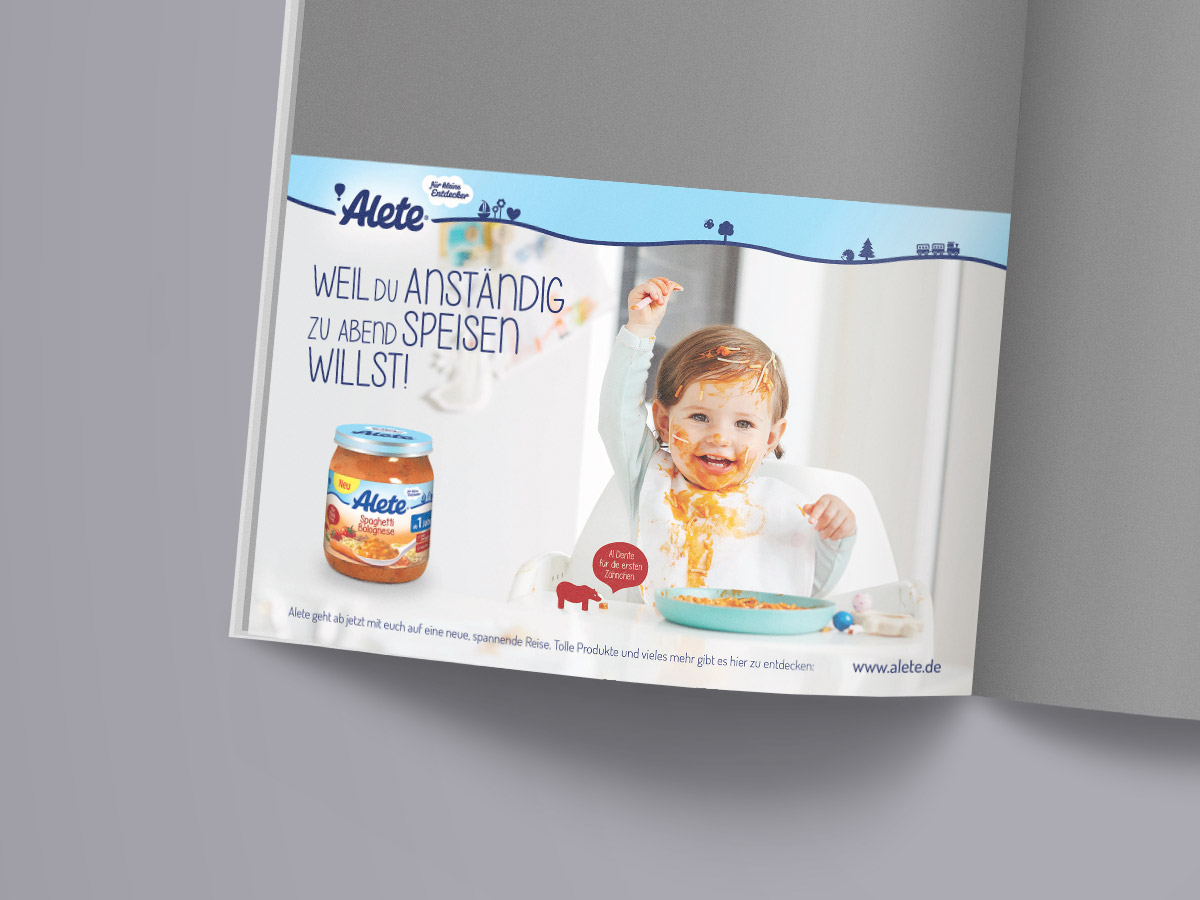 full-page print ad for baby milk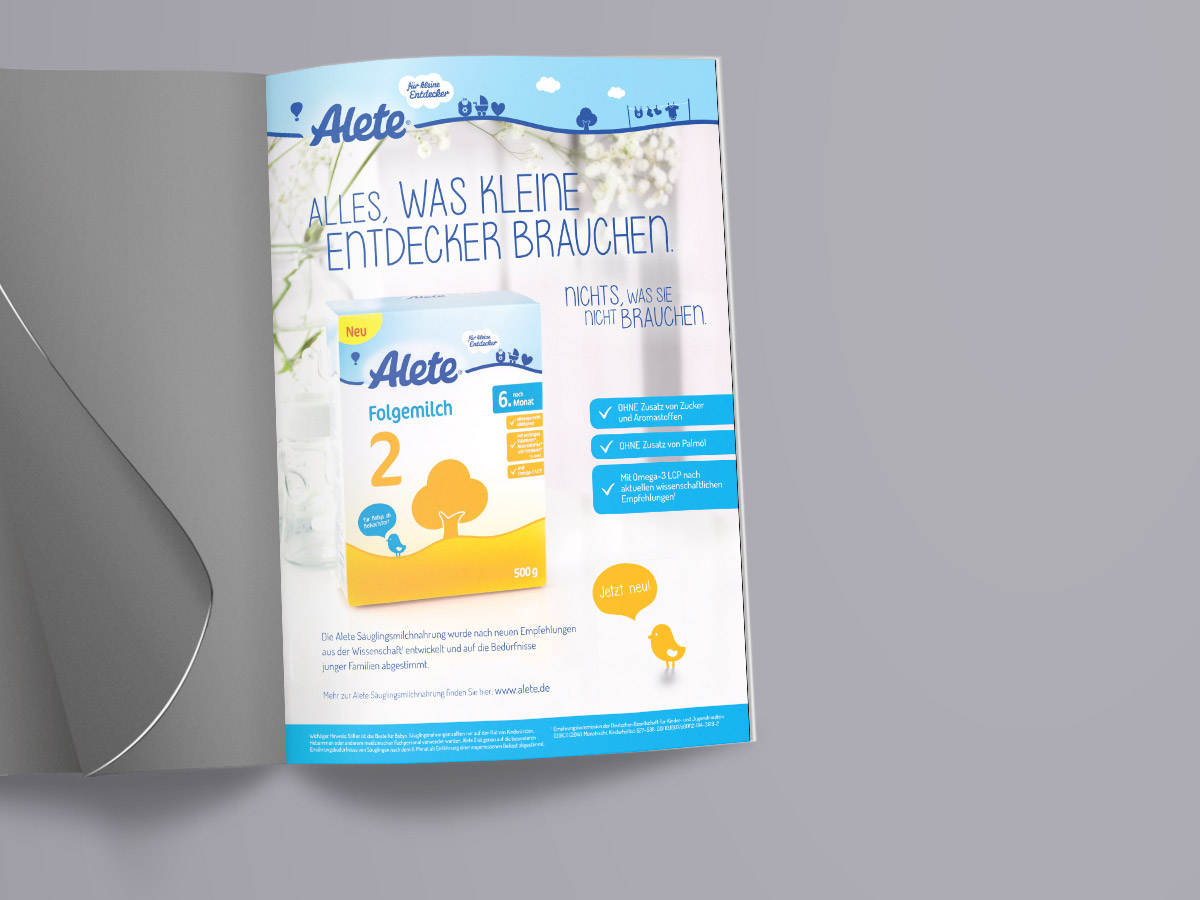 modular expo stand with flexible placement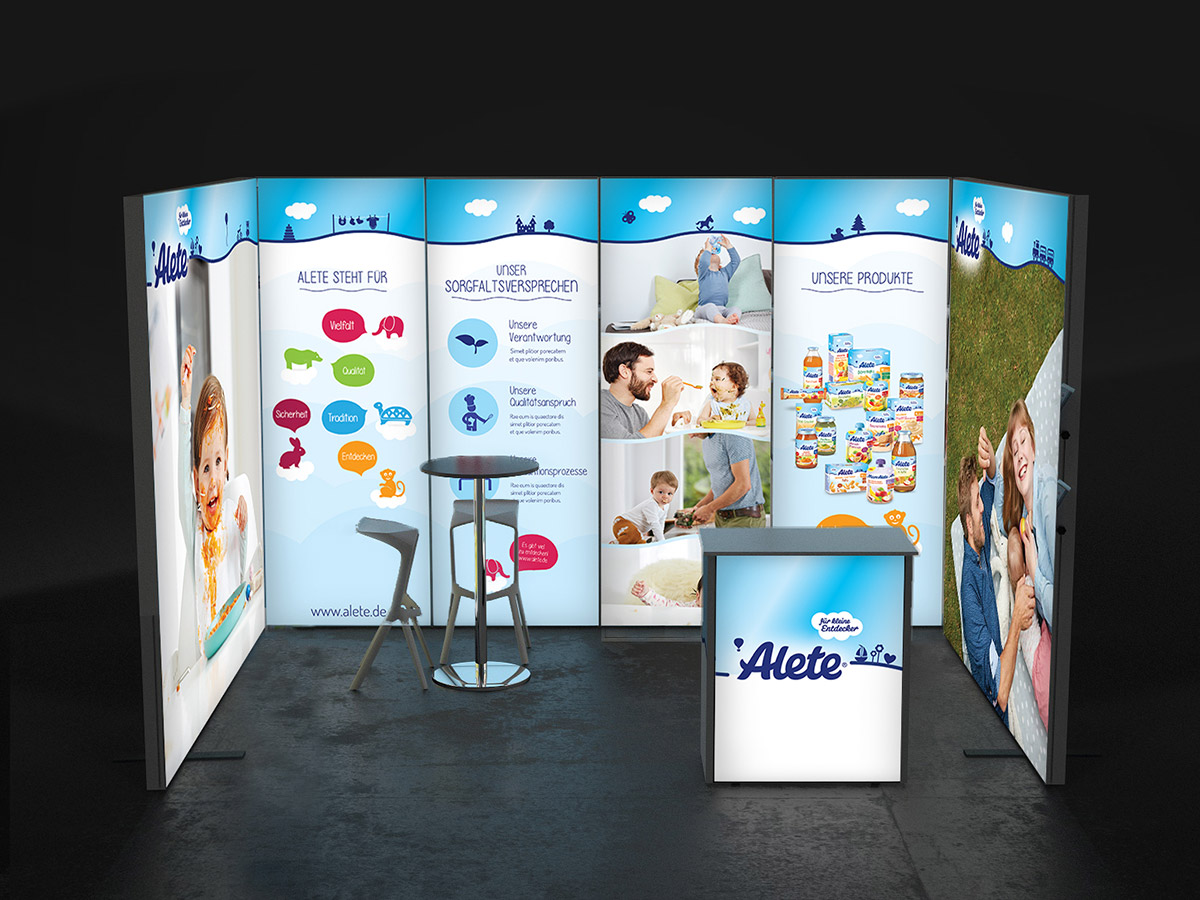 mobile website front and overview page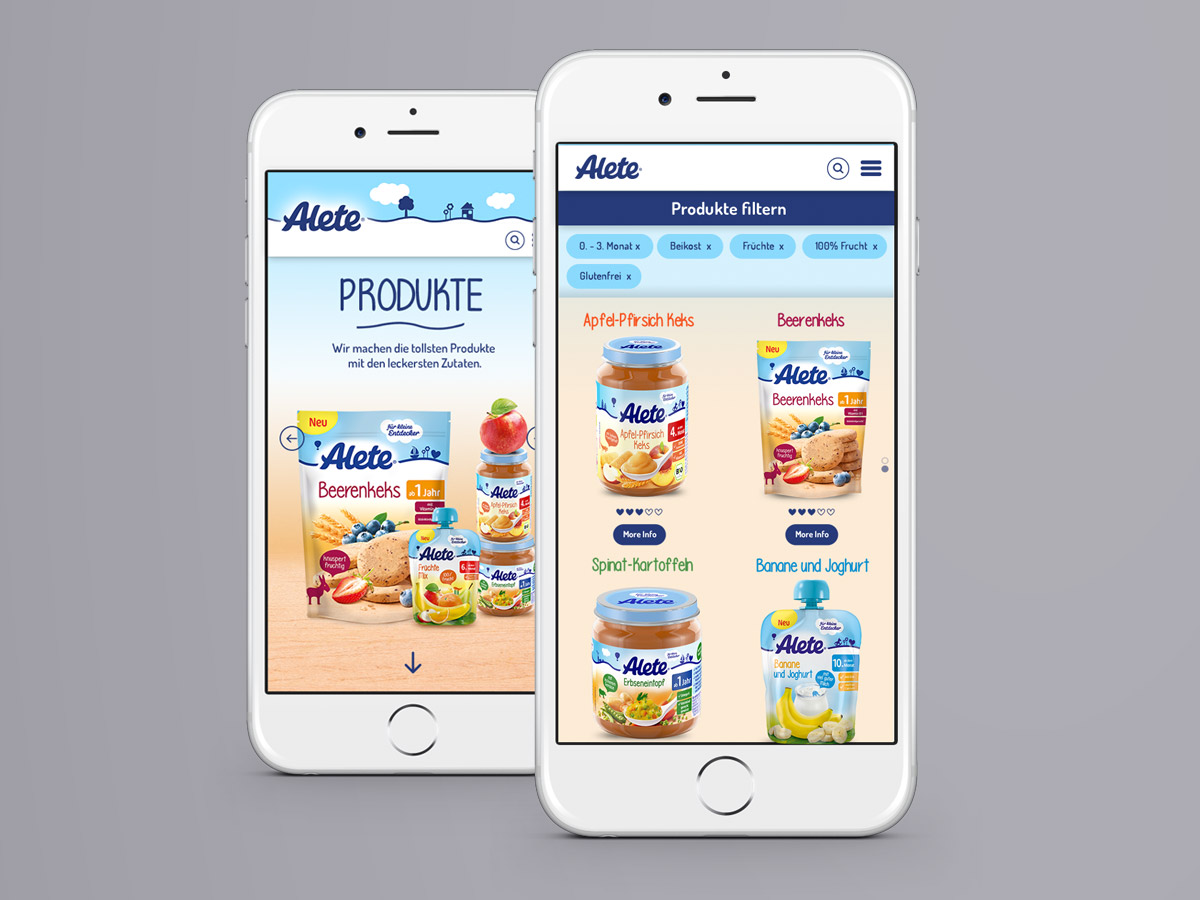 Challenges & Learnings
How to create print-perfect ads in dozens of magazines.
How to create a 9 meter long expo stand that fits together seamlessly.
The intricacies of designing for mobile.