AstraZeneca
the medical maze
Being constrained by a corporate identity is one thing. Add laws around medical advertising to that, with a dash of lawyer-reviewed copy, and you have a maze that's difficult to navigate at times. 
Working for clients in the medical sector is extremely challenging. Copy is often set in stone after being reviewed by several levels of legal and medical writers. There is a lot you're not allowed to say or show. The stakes are incredibly high, the work meticulous. Working inside these parameters can be difficult, but also a fun challenge where you need to find your creative wiggle room. This is AstraZeneca.
I was tasked with creating and supervising production of social media assets and a variety of assets for different medical congresses.
motion design
video
organic social media
infographics
A lot of the social media posts are quite "dry" in their style and substance. This is due to legal factors, but also because this is largely communicating to a specialist audience.
examples of social media posts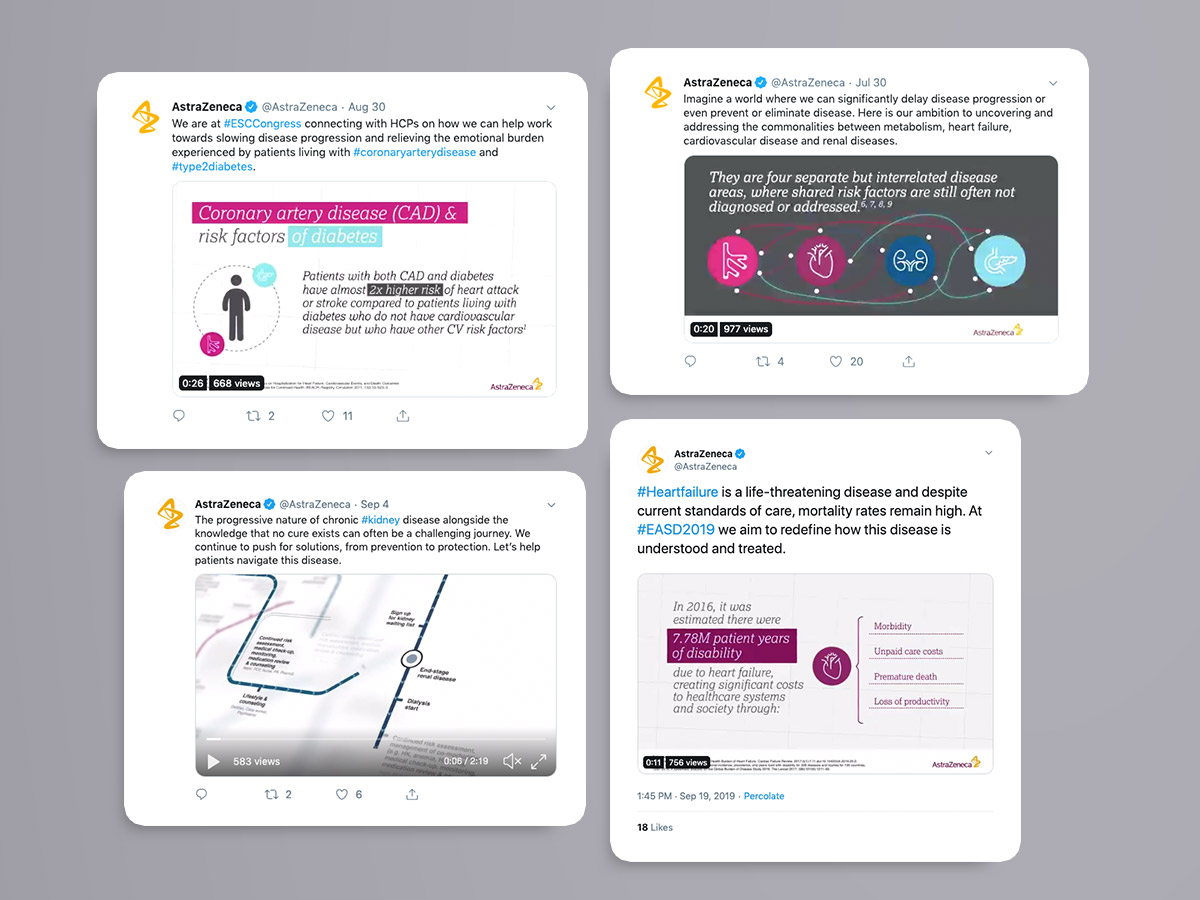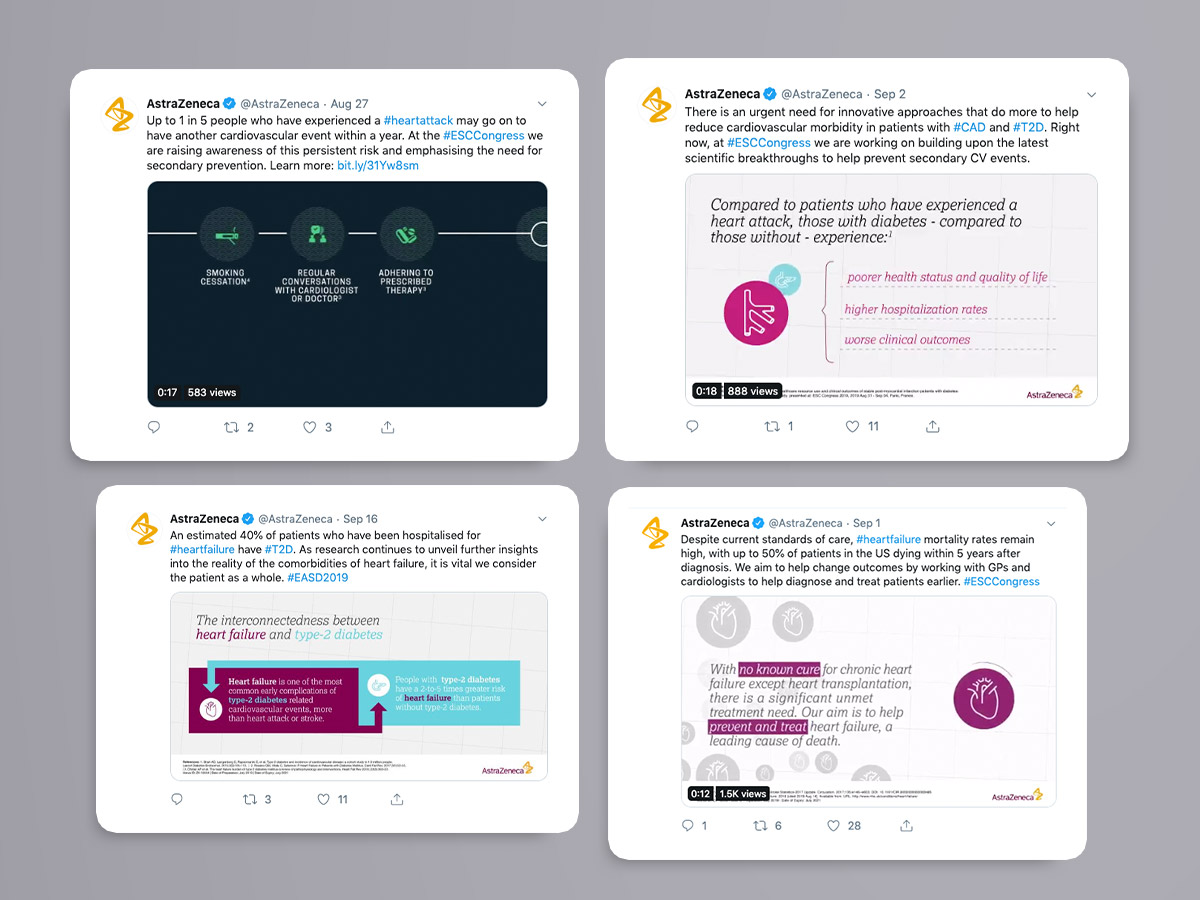 There is a lot to digest in these posts. We partially countered that overload of information through animating the posts.
social media graphics – animated
medical expo screen animation for booth
live from the Astrazeneca twitter feed
Experiencing a heart attack is traumatic – if you have survived a heart attack or know someone who has, here are a few easy changes that can help reduce the risk of experiencing a second heart attack. pic.twitter.com/sSyiGVCTsX

— AstraZeneca (@AstraZeneca) October 15, 2019
There is an urgent need for innovative approaches that do more to help reduce cardiovascular morbidity in patients with #CAD and #T2D. Right now, at #ESCCongress we are working on building upon the latest scientific breakthroughs to help prevent secondary CV events. pic.twitter.com/7jQbygFgVK

— AstraZeneca (@AstraZeneca) September 2, 2019
Challenges & Learnings
Working within the bounds of medical communication.
Working with copy that is often too long.
Increasing efficiency through the introduction of animation templates.