MSD Animal Health
we love pets like you do
This social campaign used facts and figures about pets and communicated them with some humor. 
Did you know that Ancient Egyptians preferred to save their cats over their children? Or that over half of people write their pets into their will? Neither did I! I loved these factoids, but they were a little dry. The little speech bubbles I introduced to the graphics helped spice them up a little bit. To get around the fact that we had almost no budget, we built little illustrations out of different icons. They were all gathered into an infographic.
illustration
infographics
social media
translated into 16 different languages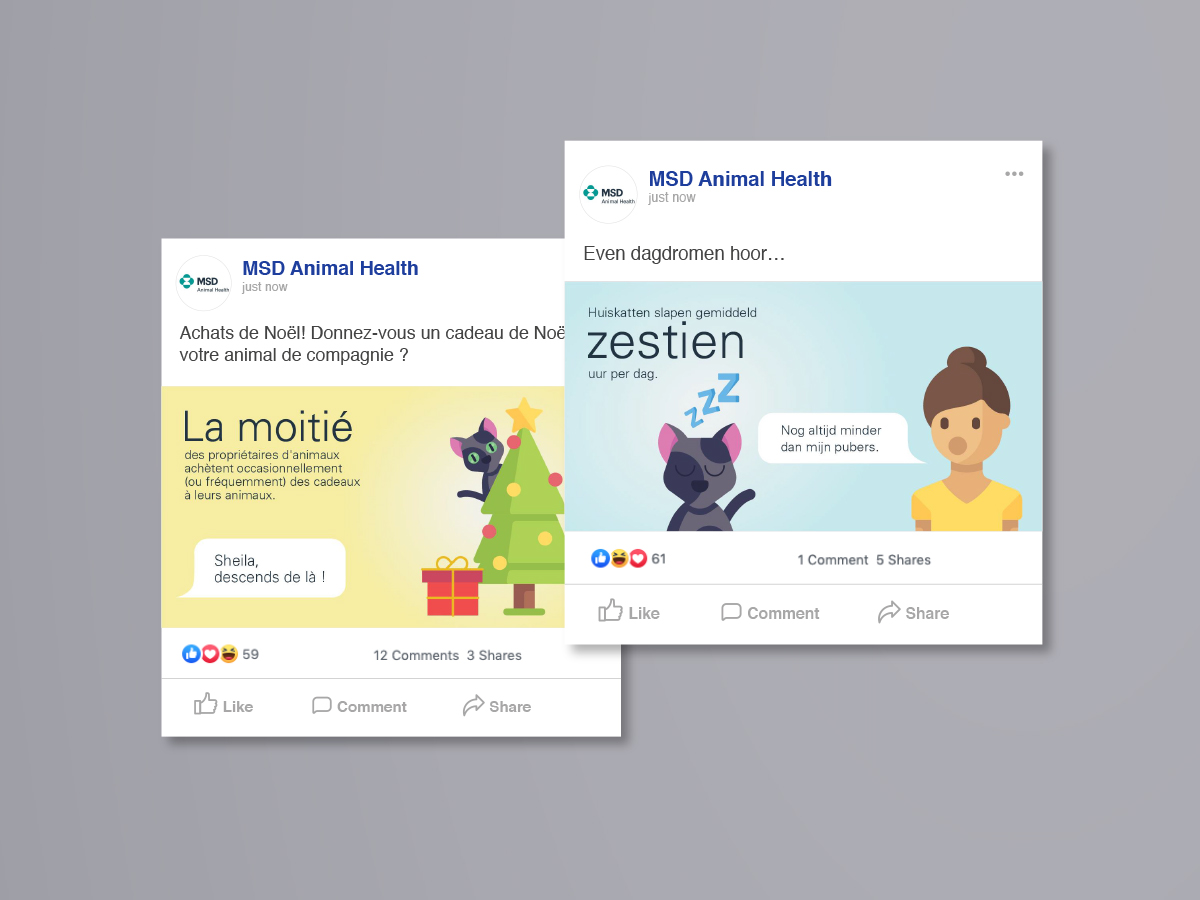 static graphics as well as video

Challenges & Learnings
Taking statistics and turning them into fun little snippets.
Working with no budget.
Ensuring translate-ability to 14 languages.