Azena – Expo Branding
welcome to azena city
Azena asked us to create a unique design for their expo booth to showcase their product's use cases. Our solution was to create an entire city as a storytelling stage.
The open camera app marketplace that Azena provides has a wide range of applications. From monitoring how many people are waiting at the checkout, to improving safety in public transport spaces to watching for the tell-tale signs of smoke from a starting forest fire. Our design allows us to tell all these small stories in one large collage.
creative direction
Illustration
Print
Expo design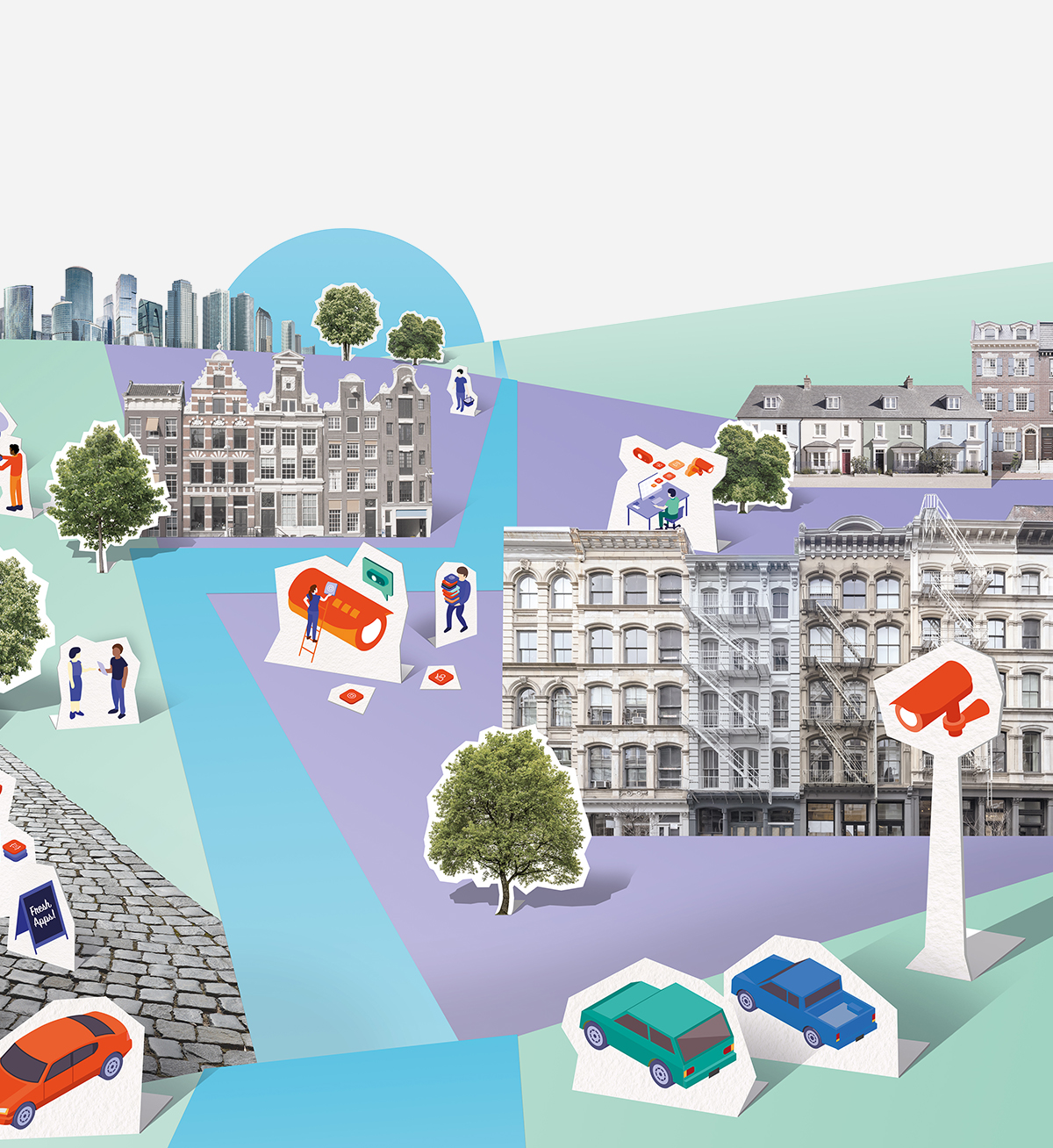 bringing flat design icons into a 2.5d world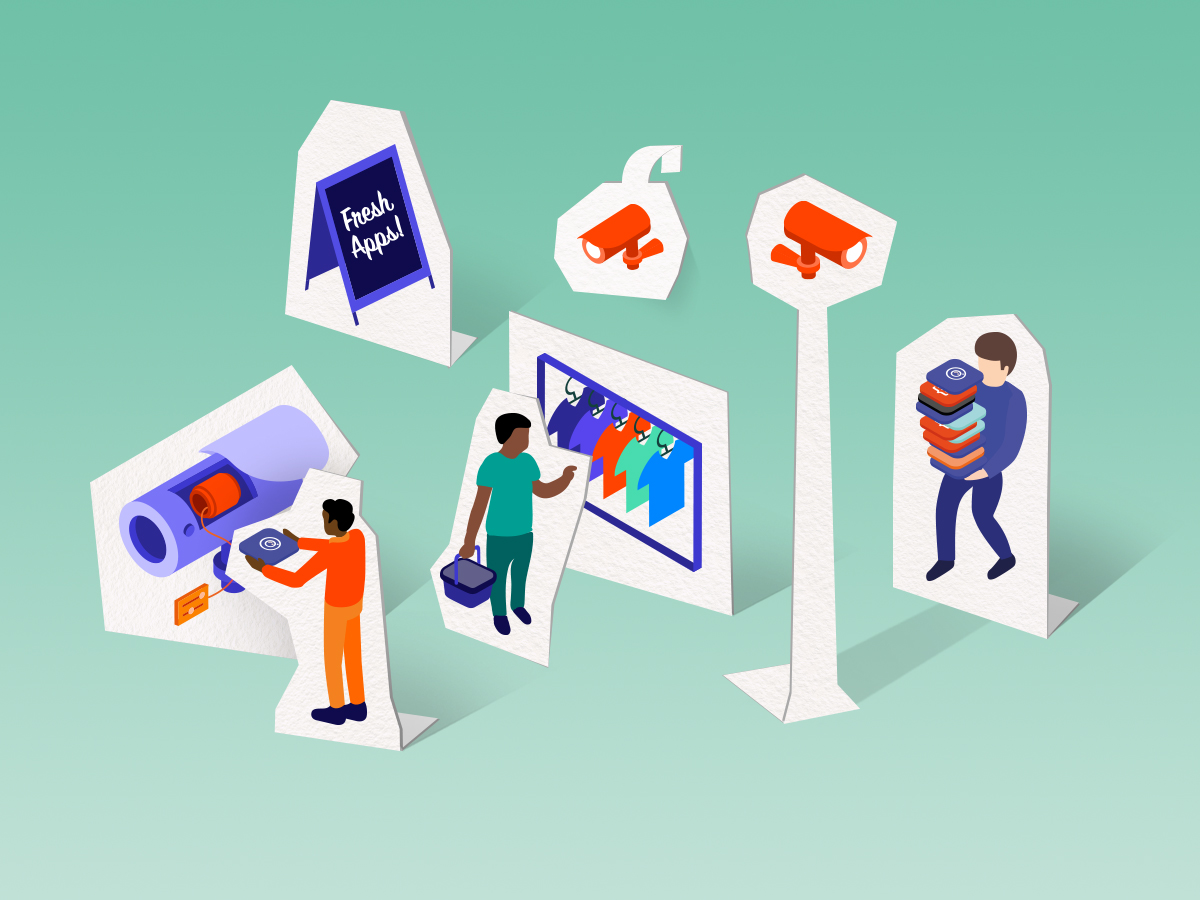 video screen still – fall detection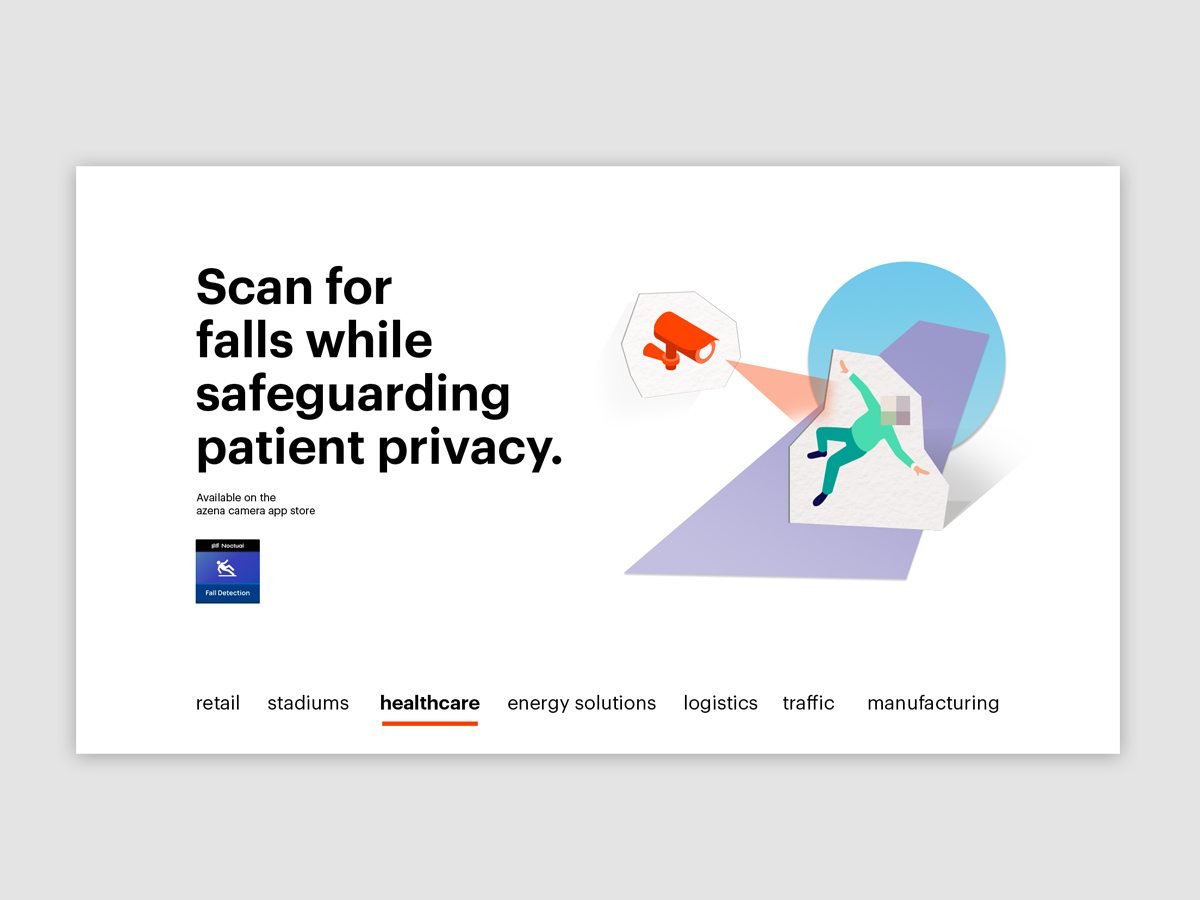 video screen still – fire detection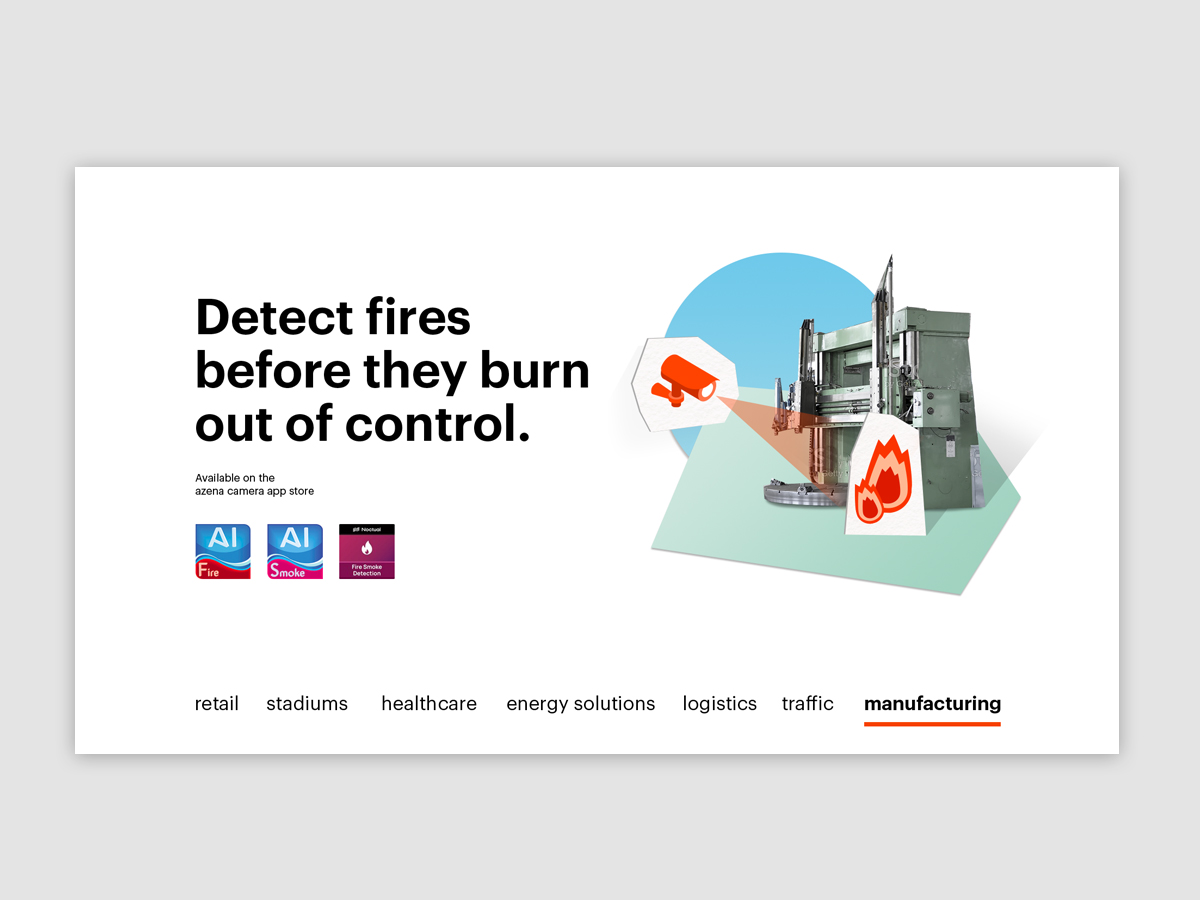 visualising different applications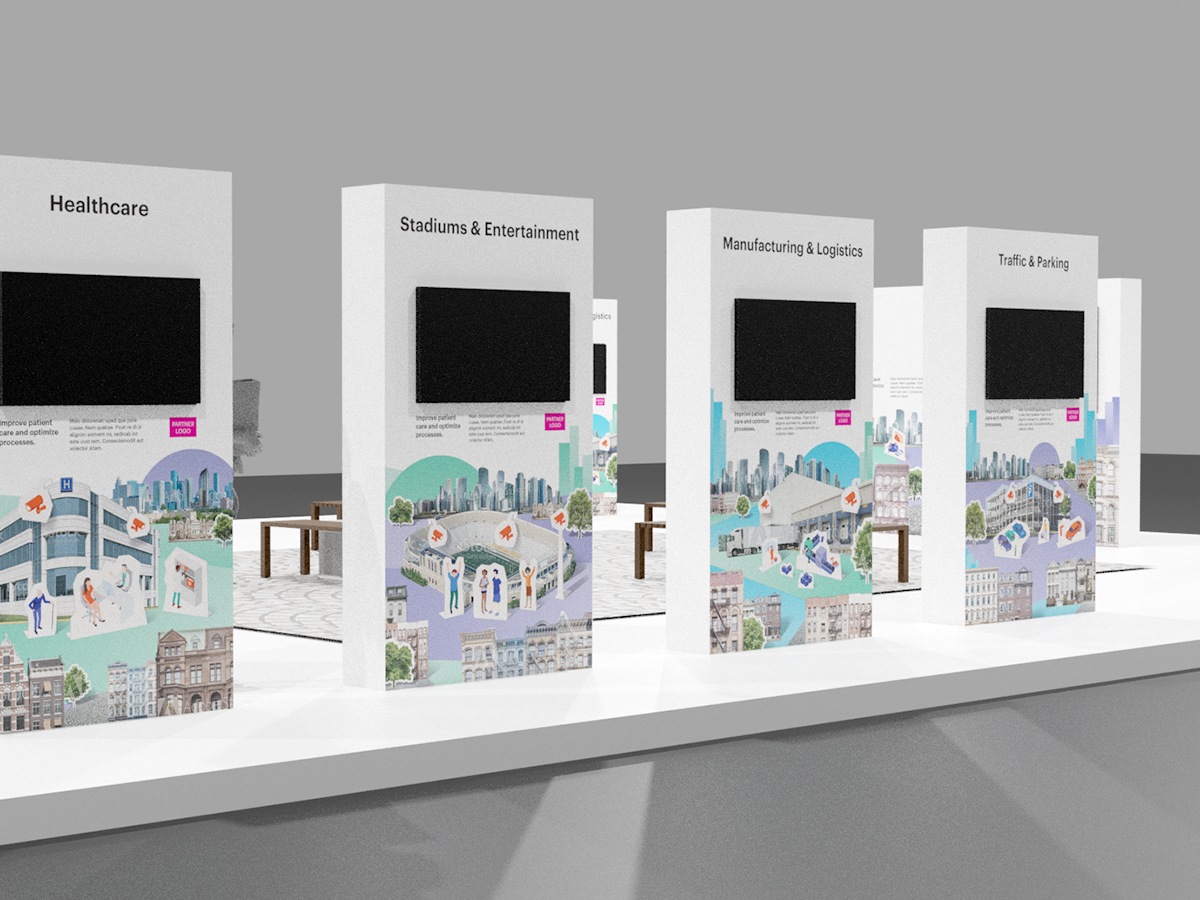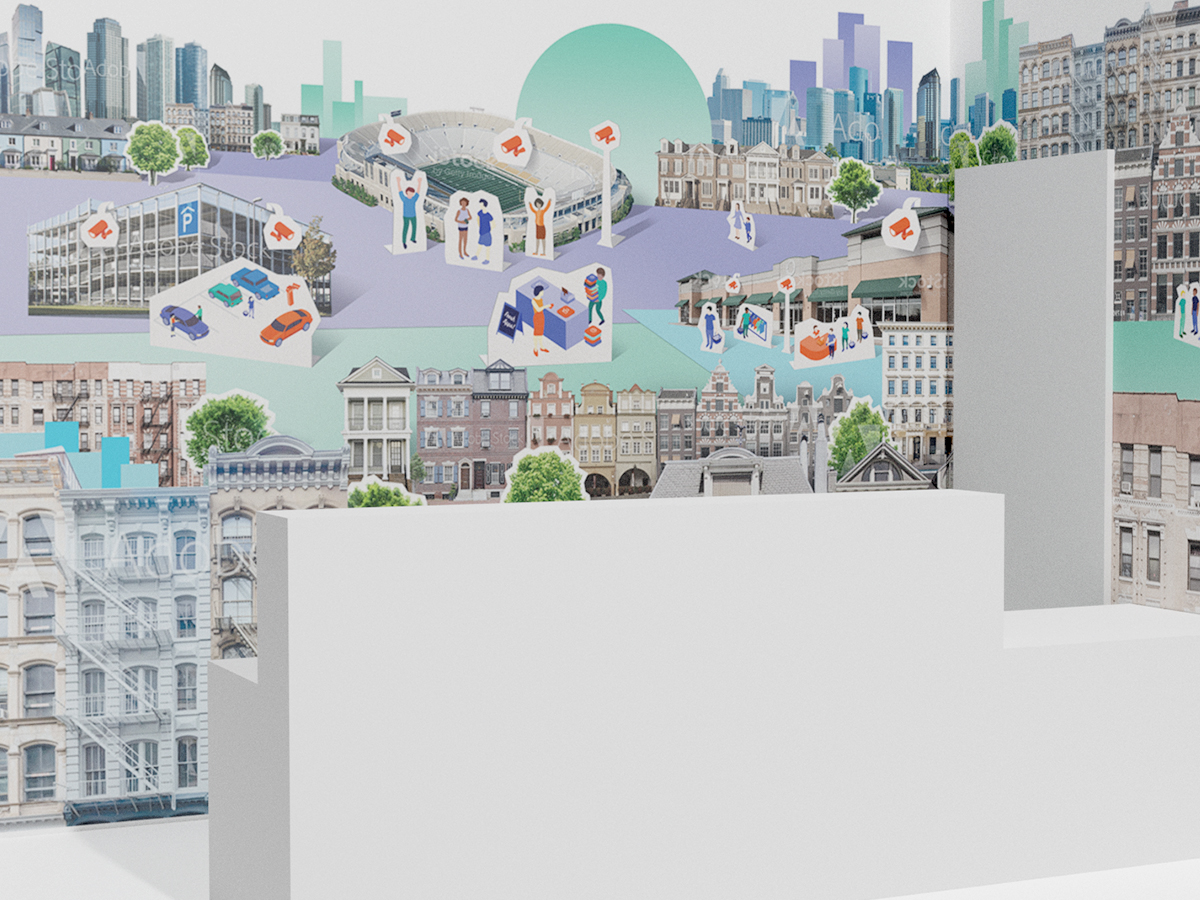 getting a feel for space and layout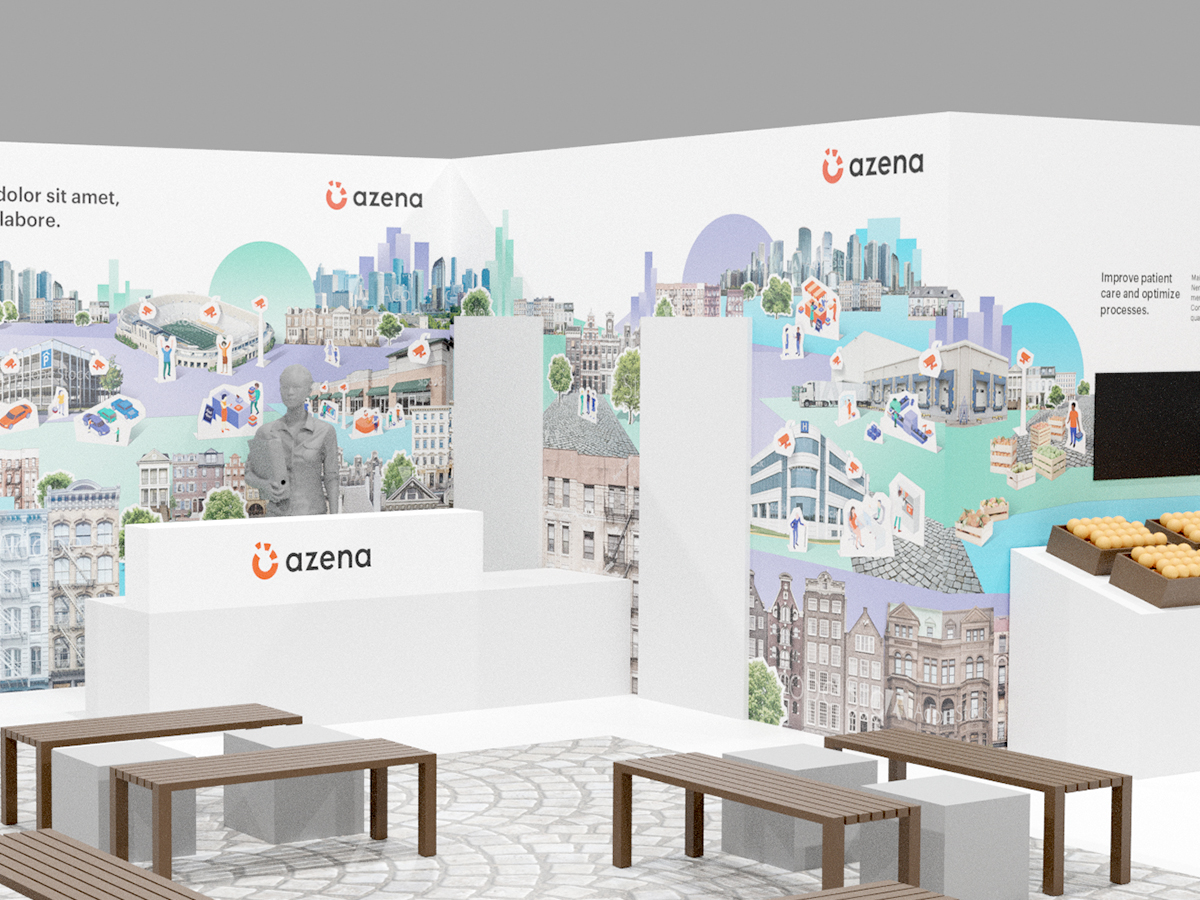 Challenges & Learnings
Creating a continuous design for such a large space.
Working with a corporate design that's still in flux.
Crafting the messaging to fit a wide variety of target groups.
Pandemic-era restrictions.